Request reference materials
Bacterial activity on earthplusTM treated cotton fabric and polypropylene nonwoven fabric
Here you will find a paper we jointly authored with Shinshu University School of Medicine: "Bacterial activity on cotton fabric treated with earthplusTM (titanium oxide, hydroxyapatite, and silver metal) and polypropylene nonwoven fabric."
Here you will find a range of test methodology data, observations, and results on our tests of the antibacterial properties of earthplusTM in combating infectious bacteria in medical contexts.
These papers are also available in English. We encourage you to take this opportunity to use this literature for further research or review within your organization or school.
To request literature, please contact us via the form below. We will reply with a URL at which to download the literature.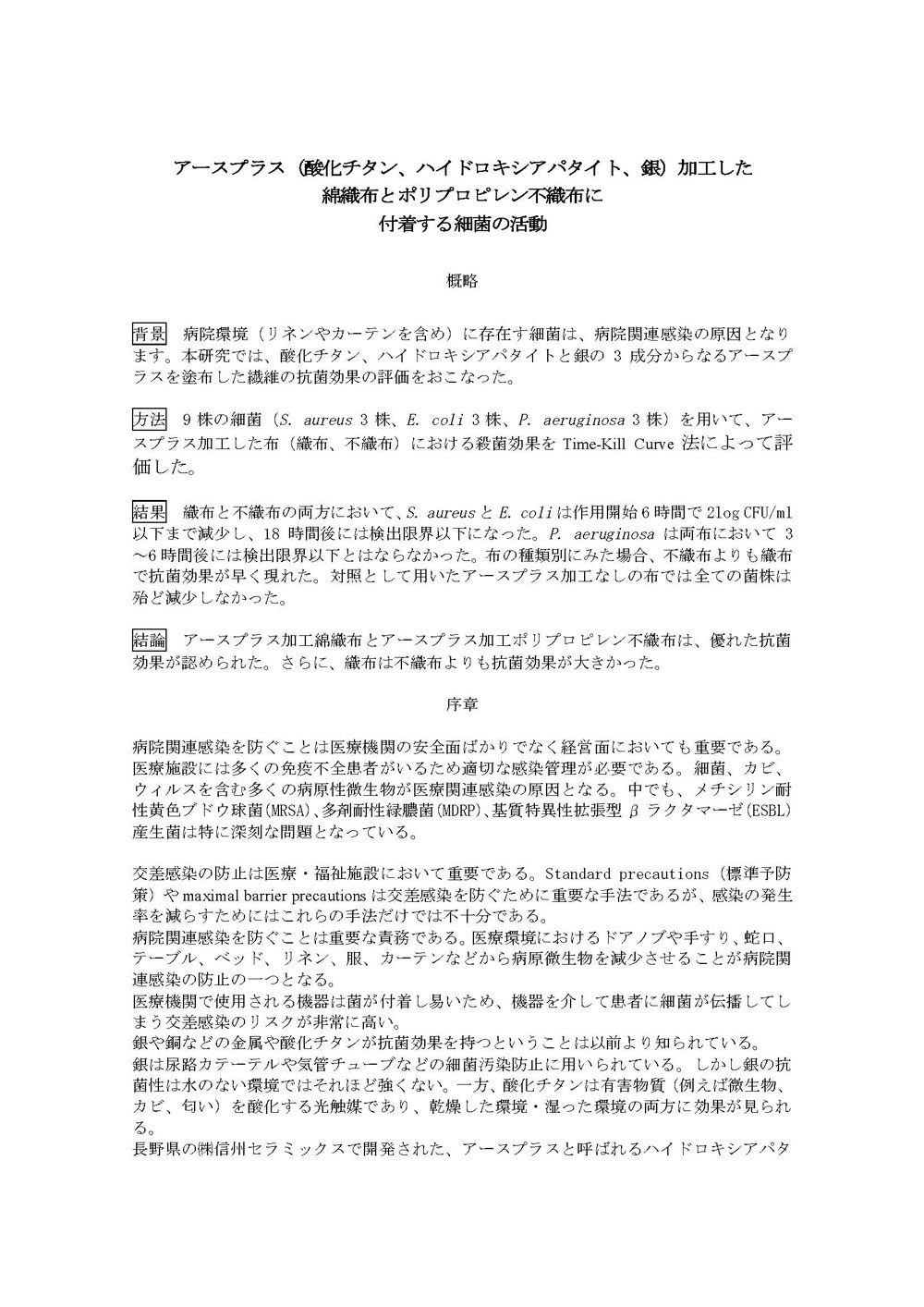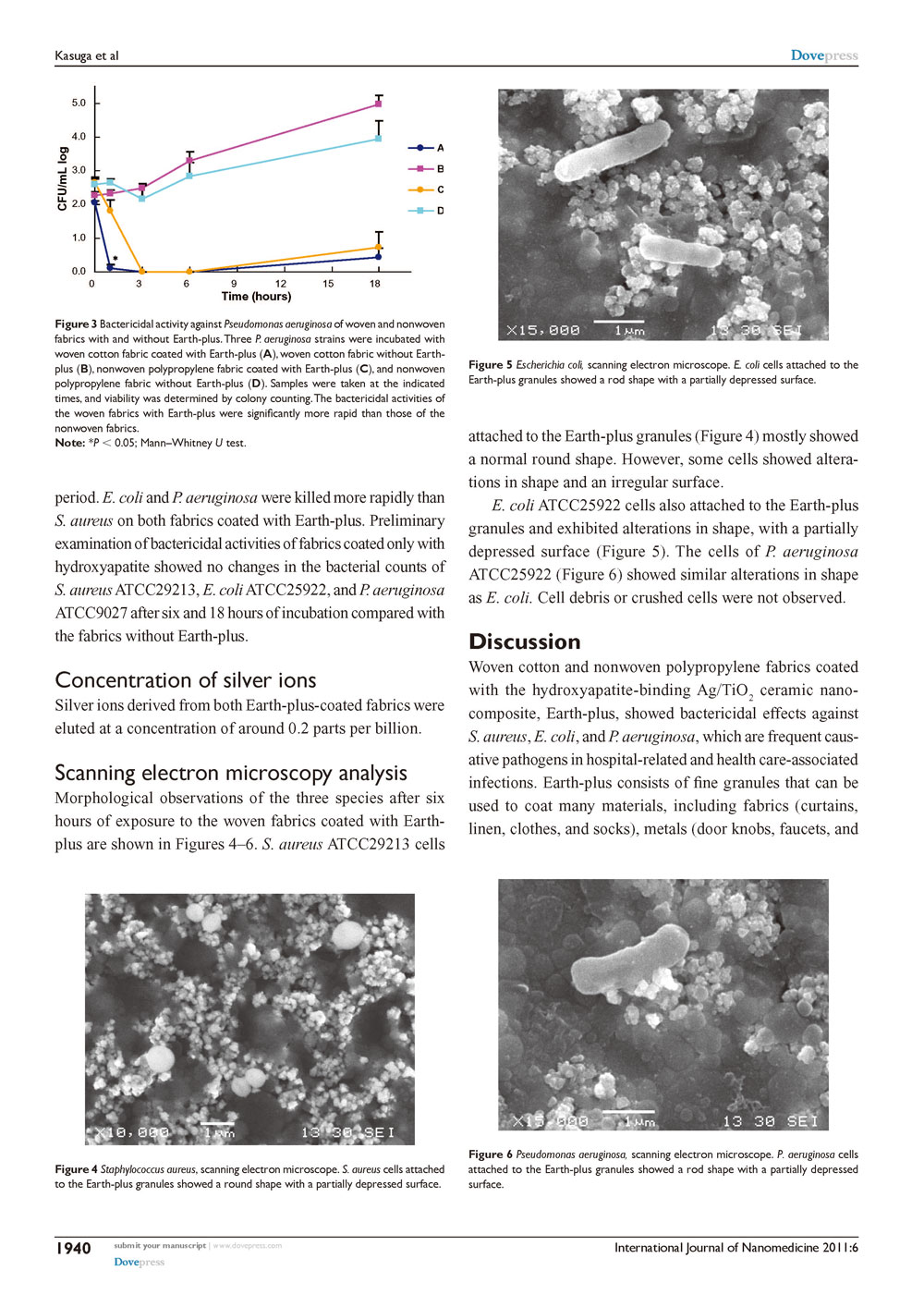 Enter your enquiries
Confirm details
Submit
Message sent